Will FIFA 20 be able to take place in Everyones heart??
The wait is over as FIFA 20 is finally out in the market. 27 September is the release date of FIFA 20 and FIFA is all set to release the game in Xbox One, Playstation 4, PC windows and Nintendo switch.
Electronic Arts(EA) who is the leading publisher of PC and mobile games is also a maker of FIFA 20. Every year EA releases the improved version of FIFA. This year also we will be having an improved version of FIFA where the user can interact with more realistic content. EA has successfully accepted the user feedback regarding the faults and improvement of FIFA 19 and in this new version, they have improved all the feedback and complaints.
Different modes in FIFA 20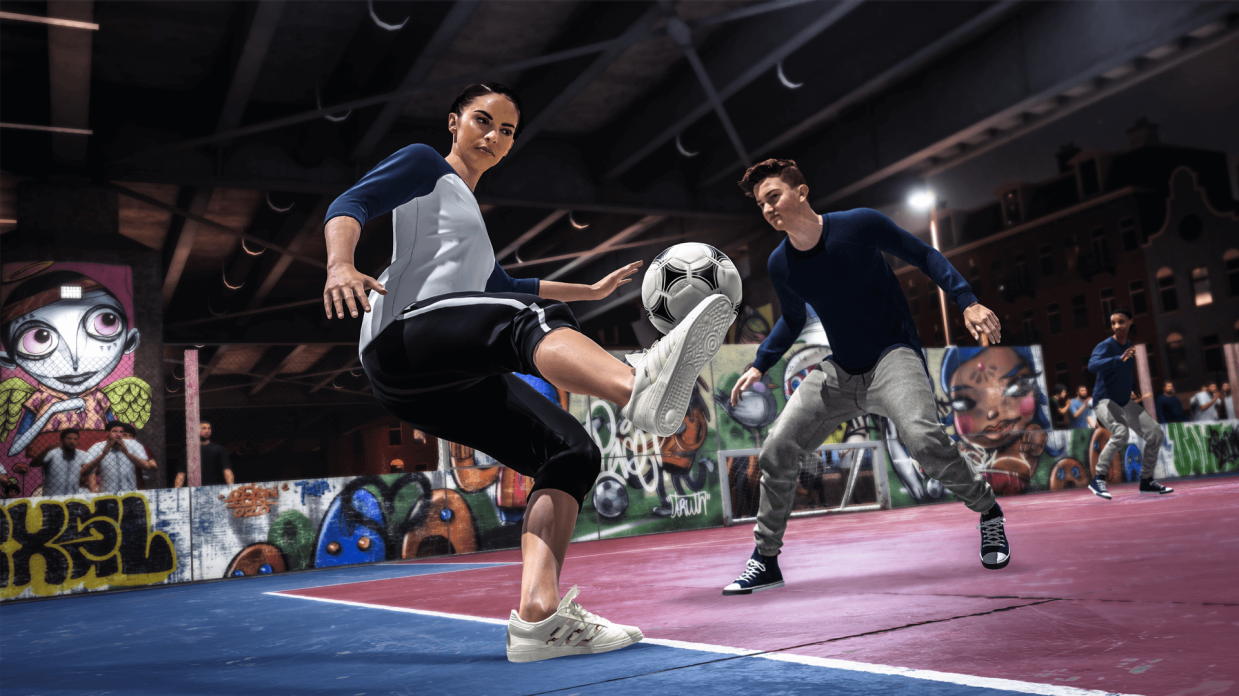 FIFA offers the user to customize their avatars. They can create their own male or female team and also customize their skills and looks. It offers to play street football in different modules like you can play in different geographical regions. You will be able to play professional futsal, 3V3 rush,4V4 rush, 4V4 and 5V5. There are altogether four modes which are VOLTA World, Volta Kick-Off, Volta League and Volta Story.
Volta World: In this mode, you can make your own squad. Play matches, and if you win, then you can recruit one member from the opponent team.
Volta Kick-Off: In this mode, you can choose your favorite football club and then can play street football matches.
Volta Story: Like in the previous journey mode of FIFA, you can play a scripted storyline in this version too.
League: You can play online league with relegation from the division and with promotion depending on your performance.
New Features of FIFA
EA has done some improvement in this 20 version of FIFA and tries to make a more realistic football gaming experience. Some of the new features of FIFA 20 are:
Dynamic One-on-One: It is assembled utilizing the game beat from the world's best associations. An updated game stream offers all the more consistent with life dispersing and pace of play, bringing about increasingly 1-on-1 open doors putting accentuation on client-controlled Decisive Moments.
Better AI defending: In this new version, there is better support from the players with overhauled position and tackling system. For the user-controlled players, it will create a very effective gaming experience. Like if the opponent team is having a corner kick then the AI will monitor the hand raise and then try to block and win the ball.
Player motion: There is an improvement in player motions. In FIFA 20 there is more realistic and natural movement over the pitch. You will have a real-time experience and feel while playing with the players. The footwork of the players is a new thing to look for in this game.
FIFA environment: A focus on fun and being attentive to the fans arises elsewhere within the FIFA twenty package, most notably within the new rule-breaking game modes that have created their manner into final Team.
Price for different edition
Standard Edition for $59.99:
Up to 3 FIFA 20 Ultimate Team Rare Gold Packs (1 Per Week For 3 Weeks)
Choose one of five mid-version ICON Items for 5 FUT matches
Special Edition FUT Kits
*
Champions Edition for $79.99:
3 Days Early Access (Play from September 24th)
Up To 12 FIFA 20 Ultimate Team Rare Gold Packs (1 Per Week For 12 Weeks)
Choose one of five mid-version ICON Items for 5 FUT matches
Special Edition FUT Kits
*
Ultimate Edition for $99.99:
Untradeable FUT 20 Ones To Watch Player Item
3 Days Early Access (Play from September 24th)
Up To 24 FIFA 20 Ultimate Team Rare Gold Packs (2 Per Week For 12 Weeks)
Choose one of five mid-version ICON Items for 5 FUT matches
Special Edition FUT Kits
*
Feedback and Reviews
Have you played FIFA 20 yet? Is it the best FIFA game? Should we buy this game? Right now there might be various questions in everyone's mind. Here we have some reviews from the players who have tested the demo of this game.
Glenn Says " absolutely horrendous…worst EVER. VOLTA is SHOCKINGLY POOR all stadiums are called san siro in the friendly cups or molton road if u mk dons in career mode. takes so long for the gane to respond to button presses, says u missed tackles u never even made….i am a Def mid amd EVERY game (according to post match stats)i missed a tackle even without making a tackle. This was a complete waste of £75 and i dont know if i will buy fifa 21. I played some bad fifa games before but this is the worst game i have ever played and that is not just comparing to other fifa games "
Daniel Says" HI the Difference I saw from fifa19 to fifa20 is the gameplay and the defenders how they defend the game the difference is between 19 to 20 that the defenses are so bad on 20 are very poor when a true ball is sent from the other team the attacker is very fast from the defender and I've the attacker go trough the defender with the ball "
Adamov Says"Dumb as shit… No AI defense and for average and bad players who don't want to spend 8 hours a day it's now pointless to play. Ai defense was at least for me something that helped. And now basically every game is a loss. I might consider a refund. If you are a good player turn off your AI defense but for noobs like me, let it be… It was a help for a win…"
There are many more such feedback which you can see here https://www.fifplay.com/fifa-20-feedback/
What we found?
After reviewing the feedback from different users, I wanted to test the game so, I bought a standard edition of FIFA 20 and played some games. Although all the complaints of users were not totally right but I also found some faults. I think the FIFA 19 is better than FIFA 20.
Sorry for the Juventus fan but there is no spot for you in this game. There will be a Juventus player but the name of Juventus is referred to as Piemonte Calcio. I don't know FIFA has done this but as a Juventus fan, I feel it really disappointing. Likewise, FIFA has not included all the stadium. There is the missing of many famous stadiums. There isn't the home ground of Barcelona, the team featuring Messi.
I hope EA will soon release an update for this game. If not then it will be hard to compete with other games as well as people won't find interest in playing this game.
Fifa 20 price in nepal
The fifa 20 can be bought in nepal with the price of 6,200 in Daraz online store. It is a reasonable price for such an awesome game.